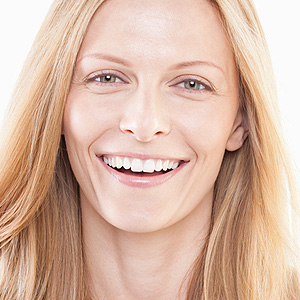 Teeth serve more than a utilitarian function, more than a means to bite or chew food. They're part of our identity and how we express ourselves — especially when we smile. Misaligned, disfigured, discolored or missing teeth diminish our smile and inhibit our confidence in showing it.
We're just now learning how powerful a confident smile can be when interacting with others. And not just on a personal level: your hesitation to smile because of unattractive teeth could impact your career and professional life. That's why cosmetic dentistry has grown in such prominence, and why we're seeing a revolution in new materials and techniques to restore teeth and gums.
Thanks to these advances, we can transform any smile marred by unattractive teeth into a thing of beauty. This transformation can be as simple as whitening for stained teeth or as involved as dental implants to replace missing teeth.
But it's more than creating a change in your appearance that's technically "perfect." True smile transformation aspires to be more than that: to reflect your individual personality. There are subtleties in any technique for unique self expression. For example, we can create different effects by adjusting the shape of your teeth's edges, like a more rounded "sexy" look or a sharper "sophisticated" one.
We can even go so far as to create a "Hollywood" smile that's perfect and dazzlingly bright. The question is, though, is that the kind of smile you want? You might actually feel more comfortable with a more subdued smile that retains a few "imperfections" you believe distinguish you as an individual.
That's really where the planning process begins: with your desires and expectations. We must then factor in the actual condition of your teeth (as well as bite and gum and bone health) to decide what's realistic and affordable. Out of that will come a smile makeover plan that's truly your own.
If you would like more information on cosmetic dentistry, please contact us or schedule an appointment for a consultation. You can also learn more about this topic by reading the Dear Doctor magazine article "Beautiful Smiles by Design."