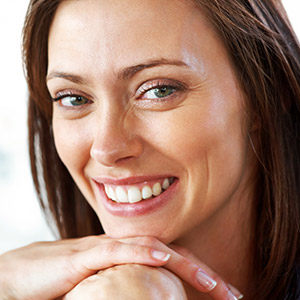 According to Dr. Suess, "Today you are You, that is truer than true. There is no one alive who is Youer than You." Indeed, you are different from everyone else on the planet. Your fingerprints, your DNA, even the shape of your outer ear, are all unique to you. And, in a society that pressures all of us to be alike, it's good to be reminded from time to time that it's okay to be different—including how your smile looks.
In fact, the thought has such a nice ring to it that some folks designate January as "It's OK to be Different Month," a good time to celebrate all the many ways we're unique from one another—and even in ways that might be considered imperfections.
For example, in terms of smiles, some people have a slight gap between their front teeth. Technically, it's a dental defect, and we can usually correct it with veneers or orthodontics. But a lot of people, including celebrities like Michael Strahan and Madonna, want to keep their gap—they consider it part of their personality, something that makes them, them.
The same could be said for other smile "quirks" like moderate dental misalignments (crooked teeth) or color variations—even a chipped tooth. If you consider it a comfortable part of who you are, then you do you, boo.
On the other hand, if there's something about your smile that you feel detracts from your appearance, you shouldn't have to live with it. And, fortunately, you don't.
Chipped tooth? Composite bonding could make it whole again. Misaligned teeth? Braces or clear aligners can straighten your smile. Missing teeth? You have numerous tooth-replacement options, with durable and life-like dental implants far and away the reigning champ of restorations.
More importantly, we can ensure that any cosmetic improvements you undergo enhance your uniqueness rather than diminish it. For example, we can fine-tune teeth whitening of dull and dingy teeth to achieve the level of brightness with which you're most comfortable—be it subtly natural or Hollywood dazzling.
The bottom line is that you can certainly undergo a complete smile makeover that radically transforms your appearance. Or, you can simply receive a few light cosmetic touches to make the smile you already like even better.
It's your decision—and it all begins with an exam to assess your current dental situation, followed by a discussion of your options. From there, you can choose just how much you want to change about your "Youer than you" smile.
If you would like more information about creating your own unique smile, please contact us or schedule a consultation. To learn more, read the Dear Doctor magazine article "Cosmetic Dentistry."