Posts for tag: smile design
By Oxford Dental Associates
September 27, 2017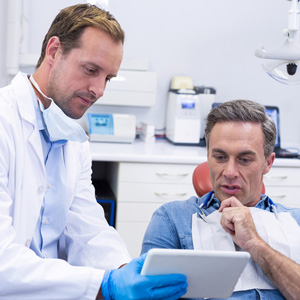 Most of us wouldn't think of buying a new car without a "test drive." It's a serious investment, so you want to make sure you're comfortable with your new ride.
Like an auto purchase, the plan you and your dentist agree on to cosmetically enhance your teeth and gums — a "smile makeover" — is a significant investment. Wouldn't it be nice to "test drive" your future smile before you undergo any procedures?
Actually, you can — two ways, in fact. For one, your dentist could use computer imaging software that alters a photo of your face to show how your smile will appear after dental work. These computer enhancements are a great planning tool for making decisions on the look you want to achieve.
But even the best computer images only provide a static, two-dimensional representation of your new smile. It can't capture all the angles and movement dynamics of any proposed changes. That's where the other way, a trial smile, is a true test drive — you can see your future smile in action.
With a trial smile, your dentist temporarily places tooth-colored material called composite resin on your teeth to simulate the proposed changes. The resin can be shaped and sculpted to create a life-like replica that you'll be able to view in all three spatial dimensions. What's more it will give you a chance not only to see what your new smile will look like, but to actually experience how it feels in your mouth.
Creating a trial smile is an added expense and it's only available during your consultation visit — the dentist will need to remove the resin before you leave. But you'll still be able to get a good impression of what your final smile will be like. You'll also be able to take photos you can show to family and friends to get their impressions of your proposed new look.
A trial smile allows you to know beforehand what your dental work investment will provide you, and even fine-tune your makeover plan before work begins. With this particular kind of "test drive" you'll have greater assurance that you'll be happy and satisfied with the end results.
If you would like more information on trial smiles, please contact us or schedule an appointment for a consultation. You can also learn more about this topic by reading the Dear Doctor magazine article "Testing Your Smile Makeover."
By Oxford Dental Associates
May 17, 2016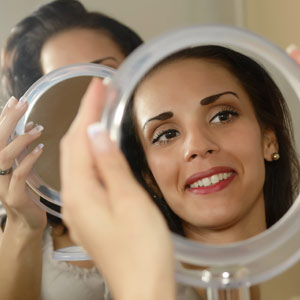 Achieving a more attractive smile is often a big investment. And, like other big investments, it's always advantageous to have the opportunity to "try it out" beforehand — especially something as visible and public as your smile.
We've come a long way in giving people ways to preview their smiles before the permanent restoration is in place. Computer imaging is one of the more effective ways of doing this. But what if you could actually see for yourself in a mirror rather than on a computer monitor or printed page what your new smile will look like? Now you can with a "trial smile."
To create a trial smile, we temporarily apply composite resin, a tooth-colored dental material, directly to your teeth. We can shape and sculpt the resin to mimic the effects of veneers, crowns or other dental work proposed to create your new smile. Not only will you be able to see your smile as it will appear, you'll also be able to get a sense of the texture and depth of the new dental work, something you can't quite capture with two-dimensional computer imaging. And while you won't be able to wear the trial smile home, we can certainly take photos for you to show friends and family for their opinion.
Trial smiles are also beneficial in helping us plan your smile makeover. By viewing how you interact with your new look — facial expressions, speech and, of course, smiling — we can fine tune the amount of tooth preparation necessary, as well as the color, shape and texture of the permanent restorations.
Incorporating a trial smile into your treatment will involve an additional expense, but only as a relatively small part of your overall treatment cost. But the benefit it can bring in helping us achieve a smile that's both attractive and satisfying to you is well worth the cost. "Trying out" your smile ahead of time can give you added peace of mind that your new look is just what you expected.
If you would like more information on trial smiles and other restoration previews, please contact us or schedule an appointment for a consultation. You can also learn more about this topic by reading the Dear Doctor magazine article "Testing Your Smile Makeover."