Posts for tag: pediatric care
By Oxford Dental Associates
January 10, 2016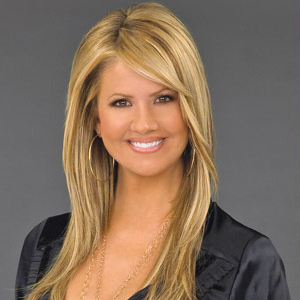 When Entertainment Tonight host Nancy O'Dell set out to teach her young daughter Ashby how to brush her teeth, she knew the surest path to success would be to make it fun for the toddler.
"The best thing with kids is you have to make everything a game," Nancy recently said in an interview with Dear Doctor TV. She bought Ashby a timer in the shape of a tooth that ticks for two minutes — the recommended amount of time that should be spent on brushing — and the little girl loved it. "She thought that was super fun, that she would turn the timer on and she would brush her teeth for that long," Nancy said.
Ashby was also treated to a shopping trip for oral-hygiene supplies with Mom. "She got to go with me and choose the toothpaste that she wanted," Nancy recalled. "They had some SpongeBob toothpaste that she really liked, so we made it into a fun activity."
Seems like this savvy mom is on to something! Just because good oral hygiene is a must for your child's health and dental development, that doesn't mean it has to feel like a chore. Equally important to making oral-hygiene instruction fun is that it start as early as possible. It's best to begin cleaning your child's teeth as soon as they start to appear in infancy. Use a small, soft-bristled, child-sized brush or a clean, damp washcloth and just a thin smear of fluoride toothpaste, about the size of a grain of rice.
Once your child is old enough to hold the toothbrush and understand what the goal is, you can let him or her have a turn at brushing; but make sure you also take your turn, so that every tooth gets brushed — front, back and all chewing surfaces. After your child turns 3 and is capable of spitting out the toothpaste, you can increase the toothpaste amount to the size of a pea. Kids can usually take over the task of brushing by themselves around age 6, but may still need help with flossing.
Another great way to teach your children the best oral-hygiene practices is to model them yourself. If you brush and floss every day, and have regular cleanings and exams at the dental office, your child will come to understand what a normal, healthy and important routine this is. Ashby will certainly get this message from her mom.
"I'm very adamant about seeing the dentist regularly," Nancy O'Dell said in her Dear Doctor interview. "I make sure that I go when I'm supposed to go."
It's no wonder that Nancy has such a beautiful, healthy-looking smile. And from the looks of things, her daughter is on track to have one, too. We would like to see every child get off to an equally good start!
If you have questions about your child's oral health, please contact us or schedule an appointment for a consultation. You can learn more by reading the Dear Doctor magazine articles "Taking the Stress Out of Dentistry for Kids" and "Top 10 Oral Health Tips for Children."
By Oxford Dental Associates
August 23, 2012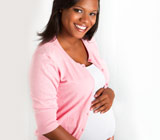 A pregnant woman has a lot to think about while preparing to welcome a new member of her family. It's important to think about her oral health as well. She is sharing her body with the developing infant, so problems with her health — including her dental health — can affect the baby. The following facts will help you understand the relationship between oral health and pregnancy.
A baby's primary (baby) teeth begin to form during the sixth week of pregnancy. They begin to form their enamel (the hard outer layer of the teeth) and dentin layer (just under the enamel) at about the third or fourth month. The calcium, phosphorous, and protein that are needed for these structures must all be provided by the mother's diet.
A good diet for a pregnant mother, in order to provide for both her needs and those of the fetus (the developing baby), includes whole grains, fruits, vegetables — including green leafy vegetables — proteins and dairy products. A doctor may also recommend iron and/or folic acid supplements.
If the mother's diet does not provide enough calcium for the baby's bones and teeth, it will come from calcium stored in her bones — not from her teeth. The old idea that a mother's teeth lose calcium during pregnancy has been found to be a myth.
Progesterone, a normal female hormone, is elevated during pregnancy. This hormone stimulates production of prostaglandins, substances that cause inflammation in gum tissues if the bacteria that cause periodontal (gum) disease are present. The resulting swelling, redness, and sensitive gum tissues, called pregnancy gingivitis, are common during the second to eighth months of pregnancy.
The bacteria involved in periodontal disease can affect whole body conditions such as heart disease and strokes, diabetes, and respiratory diseases. The inflammation resulting from such bacteria can also cause premature delivery (birth before 37 weeks of pregnancy) or low birth weight in the baby.
Periodontal disease is also related to pre-eclampsia, or high blood pressure, during pregnancy.
Dental x-rays do not expose the mother to very high radiation, but in any case every precaution is taken to minimize exposure to the fetus. These include a leaded apron that shields the baby from exposure.
Most drugs commonly used in dentistry, including local anesthetics, can safely be given to pregnant women without affecting the fetus. However, it is important to let your dentist know you are pregnant before embarking on any treatment to make sure anything that is done will be safe for the fetus and its developing teeth.
Contact us today to schedule an appointment to discuss your questions about pregnancy and your oral health. You can also learn more by reading the Dear Doctor magazine article "Pregnancy and Oral Health."