Posts for tag: oral sedation
By Oxford Dental Associates
April 08, 2015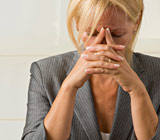 If you fear a visit to the dentist, you are not alone. Studies have shown that up to 75% of people surveyed have some fear of dental visits, and 10 to 15% fear the dentist so much that they avoid any dental treatment. This can have serious repercussions, leading to toothaches, infections, and loss of teeth. Poor oral health can even negatively affect your general state of health.
Here's the good news. Even people who are the most afraid of the dentist can learn to reduce their fear and feel calm and safe during a dental visit.
Dental fears develop when people have bad dental experiences. For many, the problem is a sense of loss of control. Sometimes, fears are based on stories people have heard or even movies they have seen.
The feeling of being afraid reinforces your fear. If you experience the rapid heartbeat, sweaty palms, tensed muscles, and other symptoms of fear while in the dentist chair, you are likely to remember these unpleasant feelings afterward and become even more fearful. In order to reverse this process, you need to begin to associate dental visits with good experiences and a sense of control. Here's how we can help you do this:
Know that you are not alone and we are here to help you.
Talk to us about your fears. We are sure to listen and not be judgmental. If you don't talk about it, you can't get over it.
We will start by doing things that cause only mild or no anxiety. We want each visit to be a good experience, so you are able to leave our office with a feeling that it was okay, and you can do it again.
Our goal is for you to overcome your fear. We will make this a priority and that priority is as important as "fixing your teeth." We will be happy to talk about the time and fees associated with your treatment so that you can overcome your fear and gain a sense of control of the situation.
It took a while for your fears to develop, so you should realize that it will also take a while to get over them. We will spend as much time as you need to get over your fears and will not rush you into doing anything for which you are not ready.
Contact us today to schedule an appointment to discuss your questions about any fears you may have. You can also learn more by reading the Dear Doctor magazine article "Overcoming Dental Fear & Anxiety."
By Oxford Dental Associates
March 22, 2013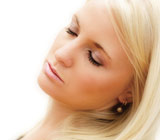 What is oral sedation dentistry? If you become frightened and anxious when facing a dental appointment or procedure, sedatives (also called "anxiolytics" meaning they dissolve anxiety), can completely transform the experience. Oral sedatives (taken by mouth) allow you to relax your mind and body so that you feel comfortable while in the dental chair.
How does anxiety affect my pain response? When you are afraid, your pain threshold is reduced. You experience a rush of adrenalin and you tense your muscles. As a result you end up in a state of heightened sensitivity. With sedation this sensitivity to pain vanishes along with your fear and anxiety.
What are some of the oral sedatives that my dentist may use? Most of the medications used in oral sedation dentistry belong to a class of medications called benzodiazepines, tried and tested over decades to be safe and effective. They are used in the treatment of anxiety, insomnia, and agitation. They include Valium®, Halcion®, Ativan®, and Versed®.
I'd just like to forget the experience after it is over. Can oral sedation help? Some of the medications prescribed as oral sedatives have amnesic properties ("a" – without; "mnesia" – memory). This means you will have little memory of the time in the dental chair when your procedure is finished.
What does my dentist need to know in order to prescribe the right oral sedation? We need a thorough medical and dental history, including all medical conditions you may have, and all medications you are taking — both prescription and over-the-counter (including allergies, alternative medications and even herbal supplements). We will also ask you whether you eat certain foods that could interfere with a sedative's effects.
How are the oral sedatives administered? Oral medications are either placed under the tongue (sub-lingual), and allowed to dissolve and then swallowed, or they may be swallowed whole. They are safe, effective, and fast acting. After the sedation takes effect, it will be easier to experience injections of local anesthesia if needed to numb your gums for the dental procedure.
What do I need to do before and after my appointment? Follow all directions we give you about restricting food and drink before your appointment. Until the medication wears off you may not be able to drive, operate heavy machinery or work so be sure to make arrangements to take time off and to have someone drive you to and from the appointment.
Contact us today to schedule an appointment to talk about any fears you may have about dental treatments. Using oral sedation, we can make sure that you have a relaxing experience. Oral sedation allows you to relax both your mind and body, and focus on feeling peaceful rather than anxious. You can learn more about oral sedation dentistry in the Dear Doctor magazine article "Oral Sedation Dentistry."