Posts for tag: oral cancer
By Oxford Dental Associates
October 17, 2020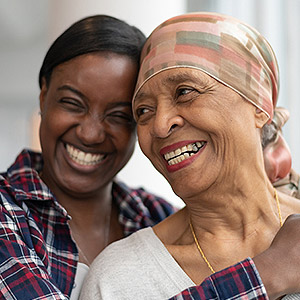 Despite momentous strides in recent years in the fight against cancer, treatments can still disrupt normal life. Both radiation and chemotherapy have side effects that can cause problems in other areas of health—particularly the teeth and gums.
If you or a loved one are undergoing cancer treatment, it's important to get ahead of any potential side effects it may have on dental health. Here are 4 things that can help protect teeth and gums while undergoing cancer treatment.
Get a preliminary dental exam. Before beginning treatment, patients should have their dentist examine their teeth and gums to establish a baseline for current dental health and to treat any problems that may already exist. However, patients should only undergo dental procedures in which the recovery time can be completed before starting radiation or chemotherapy.
Be meticulous about oral hygiene. Undergoing cancer treatment can increase the risks for developing tooth decay or gum disease. That's why it's important that patients thoroughly brush and floss everyday to reduce bacterial plaque buildup that causes disease. Patients should also reduce sugar in their diets, a prime food source for bacteria, and eat "teeth-friendly" foods filled with minerals like calcium and phosphorous to keep teeth strong.
Keep up regular dental visits. The physical toll that results from cancer treatment often makes it difficult to carry on routine activities. Even so, patients should try to keep up regular dental visits during their treatment. Besides the extra disease prevention offered by dental cleanings, the dentist can also monitor for any changes in oral health and provide treatment if appropriate.
Minimize dry mouth. Undergoing cancer treatment can interfere with saliva production and flow. This can lead to chronic dry mouth and, without the full protection of saliva against dental disease, could increase the risk of tooth decay or gum disease. Patients can minimize dry mouth by drinking more water, using saliva boosters and discussing medication alternatives with their doctor.
It may not be possible to fully avoid harm to your oral health during cancer treatment, and some form of dental restoration may be necessary later. But following these guidelines could minimize the damage and make it easier to regain your dental health afterward.
If you would like more information on dental care during cancer treatment, please contact us or schedule an appointment for a consultation. You can also learn more about this topic by reading the Dear Doctor magazine article "Oral Health During Cancer Treatment."
By Oxford Dental Associates
January 11, 2020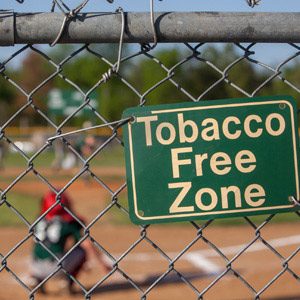 While sports like football, basketball and soccer have exploded in popularity over the last few decades, many Americans still have a soft spot for the granddaddy of them all: baseball. While technology has changed many aspects of the game, many of its endearing traditions live on.
Unfortunately, one baseball tradition isn't so endearing and definitely hazardous to health—tobacco, primarily the smokeless variety. Players and coaches alike, even down to the high school level, have promoted or at least tolerated its use.
But there are signs this particular baseball tradition is losing steam. Not long ago, the San Francisco Giants became the first major league baseball team to prohibit tobacco in its home stadium—on the field as well as in the stands. The move was largely in response to a law passed by the City of San Francisco, but it does illustrate a growing trend to discourage tobacco use in baseball.
While smoking, chewing or dipping tobacco can certainly impact a person's overall health, it can be especially damaging to the teeth, gums and mouth. Our top oral health concern with tobacco is cancer: Research has shown some correlation between tobacco use (especially smokeless) and a higher risk of oral cancer.
You need look no further than the highest ranks of baseball itself to notice a link between tobacco and oral cancer. Although from different eras, Babe Ruth and Tony Gwynn, both avid tobacco users, died from oral cancer. Other players like pitcher Curt Schilling have been diagnosed and treated for oral cancer.
Cancer isn't the only threat tobacco poses to oral health. The nicotine in tobacco can constrict blood vessels in the mouth; this in turn reduces the normal flow of nutrients and disease-fighting immune cells to the teeth and gums. As a result, tobacco users are much more susceptible to contracting tooth decay and gum disease than non-users, and heal more slowly after treatment.
That's why it's important, especially in youth baseball, to discourage tobacco use on the field. While most of baseball's traditions are worthy of preservation, the chapter on tobacco needs to close.
If you would like more information on the oral health effects of tobacco, please contact us or schedule an appointment for a consultation.
By Oxford Dental Associates
April 04, 2013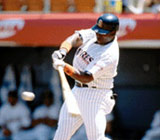 Chewing tobacco is a known cause of oral cancer, yet many a Major League Baseball player has been seen walking onto the field with a round tin visibly poking out of his back pocket. That was before this year. Recognizing the influence big-leaguers have on their young fans, MLB players agreed to a new contract that limits their use of chewing tobacco and their ability to carry it around their fans. The 2012 season is the first to be played under the new rules, which were championed by Baseball Commissioner Bud Selig.
One player who used smokeless tobacco heavily is Baseball Hall of Famer Tony Gwynn. The former Padres slugger earlier this year endured 14 hours of surgery to remove a cancerous growth from the inside of his right cheek and graft a nerve from his shoulder to replace a facial nerve damaged by the tumor. This was Gwynn's second cancer surgery in less than two years.
When it comes to oral cancer, the importance of early detection can't be stressed enough. Unfortunately, this form of cancer is not usually detected until a late stage so the overall survival rate is poor, with only 58% surviving five years after treatment. Yet when oral cancer is detected while a lesion is small, survival rate exceeds 80%. That's why an oral cancer screening is always part of your dental check-up or regular cleaning appointment at this office.
During this screening we will examine your face, neck, lips, mouth, tongue and the back of your throat for any suspicious lesions (sores or ulcers) or lumps. Of course, if you notice any unusual lesions, or color changes (white or red patches), anywhere in your mouth that do not heal within two-three weeks, please come in to see us as soon as possible. And if you need help kicking a tobacco habit, we can advise you on how to get it.
If you would like more information about oral cancer, please contact us or schedule an appointment for a consultation. You can also learn more by reading the Dear Doctor magazine article "Oral Cancer."