Posts for: May, 2019
By Oxford Dental Associates
May 16, 2019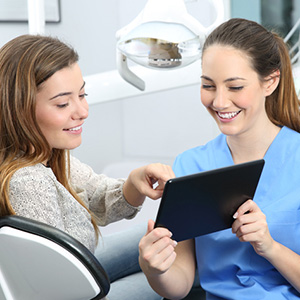 Cosmetic dentists routinely perform smile transformations once thought impossible. Using the latest materials and techniques, today's practitioners can "make over" the most problematic smiles.
But to achieve these results, it's necessary for both dentist and patient to step back and absorb the "bigger picture." If you're considering a smile makeover, your first step on this transformative journey will be this big picture moment called a smile analysis.
A smile analysis is a comprehensive examination in which your dentist looks at every aspect of your current smile. And not just your teeth and gums—he or she will also carefully evaluate the health of the supporting bone of the jaw. Healthy bone is necessary in particular for dental implants, which require adequate bone for optimum placement. Extensive bone loss could rule out implants, or at least postpone their installation until the bone can be rejuvenated through bone grafting.
The analysis doesn't stop with mouth structures, either: an attractive smile must achieve an aesthetic balance with the shape and complexion of the face, especially the color and position of the eyes and the form and posture of the lips. Your dentist will measure and assess all of these facial features and factor them into your individual smile makeover plan. This increases the likelihood your planned restorations will blend seamlessly with your overall appearance.
Your smile analysis will also include what's going on beneath the surface of your current smile. Many appearance problems are actually the consequences of disease, trauma or inherited conditions. These underlying issues will often need to be addressed first: as with renovating a house, it does little good to paint and hang wall paper if the foundation is faulty. Any treatment for disease or trauma may postpone cosmetic work, but it's absolutely necessary to achieve lasting success for your smile makeover.
Although time-consuming, a smile analysis sets the stage for a successful smile transformation. Your new beautiful smile will be well worth this detailed examination.
If you would like more information on undergoing a smile makeover, please contact us or schedule an appointment for a consultation. You can also learn more about this topic by reading the Dear Doctor magazine article "Beautiful Smiles by Design."
By Oxford Dental Associates
May 06, 2019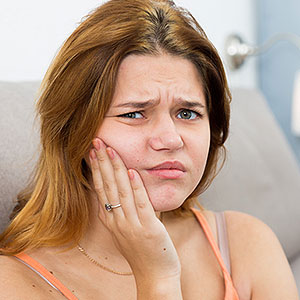 Losing a tooth can be traumatic, but a dental implant can dramatically turn that experience around. Providing functionality, life-like appearance and durability, implants stand out as the premier restoration for lost teeth.
For adults, that is. An older child or teenager with a missing tooth may need to wait a few more years for an implant. The reason: jaw development. A person's jaws, particular the upper jaw, continue to grow with most growth completed by early adulthood. Natural teeth with their periodontal attachments develop right alongside the jaw.
But because an implant attaches directly to the jawbone, its position is fixed: it won't change as the jaw grows and may gradually appear to sink below the gum line. That's why we wait to place an implant until most of jaw maturity has occurred after full jaw maturity. For females, we try to wait until 20 years of age and for males, usually 21 years of age. These are guidelines as some people mature faster and some slower, so a discussion with your dentist or surgeon is necessary to make an educated decision.
While we wait, we can install a temporary replacement for a child's or teenager's lost tooth, usually a partial denture or fixed modified ("Maryland") bridge. The latter affixes a prosthetic (false) tooth in the missing tooth space by attaching it to the back of natural teeth on either side with bonded dental material. It differs from a traditional bridge in that these supporting teeth aren't permanently altered and crowned to support the bridge.
During the time before implants we should understand that the area where the implant will be placed will undergo some bone deterioration, a common consequence of missing teeth. Forces generated as we chew travel through the teeth to stimulate renewing bone growth all along the jawbone. But with a lost tooth the chewing stimulation ceases at that part of the bone, slowing the growth rate and leading to gradual bone loss.
Fortunately, the titanium posts of dental implants stimulate bone growth as bone cells naturally grow and adhere to their surfaces. Before then, though, if the bone volume is diminished, we may need to graft bone material to stimulate bone growth that will enlarge the jaw bone enough for an implant to be placed.
It usually isn't a question of "if" but "when" we can provide your child with an implant for their missing tooth. In the meantime, we can prepare for that day with a temporary restoration.
If you would like more information on dental restorations for teenagers, please contact us or schedule an appointment for a consultation. You can also learn more about this topic by reading the Dear Doctor magazine article "Dental Implants for Teenagers."