Posts for: January, 2019
By Oxford Dental Associates
January 16, 2019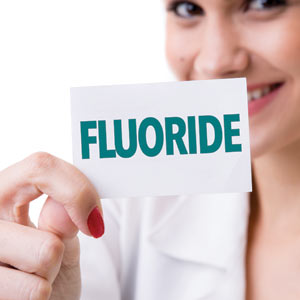 In the battle against tooth decay, fluoride is an important weapon. Since the discovery of its dental health benefits a century ago, fluoride has been credited with saving countless teeth.
But over its history in dental care, this natural-occurring chemical has also had its share of controversy with concerns raised from time to time on potential health dangers. These run the gamut from "conspiracy theory" speculations to credible research like a 2006 National Research Council study that suggested a possible increased risk of bone fracture or cancer from over-consumption of fluoride.
Even so, there is actually little evidence or even record of incidence for such dire consequences. The only definitive health effect from fluoride found after decades of copious research is a condition called fluorosis, a permanent staining effect on the teeth. Fluorosis poses a cosmetic problem but does not harm the health of the teeth.
Moderation in fluoride use seems to be the key to gaining its health benefits while avoiding fluorosis. One influential fluoride researcher, Dr. Steven Levy, estimates 0.05-0.07 milligrams of fluoride per one kilogram of body weight (about a tenth the weight of a grain of salt for every two pounds) is sufficient to gain the optimum dental benefit from fluoride.
The real question then is whether your family's current consumption of fluoride is within this range. That will depend on a number of factors, including whether your local water utility adds fluoride to your drinking water supply and how much. You may also be ingesting fluoride through processed foods, juices and even some bottled waters. And you can encounter fluoride in dental care including toothpastes and clinical treatments.
One way to moderate your family's fluoride intake is to be sure all your family members are using the correct amount of fluoride toothpaste for their age while brushing. Infants need only a slight smear on the end of the brush, while older children can brush adequately with just a pea-sized amount. For other tips and advice, talk to your dentist about your family's fluoride intake and how you might adjust it.
Even with the possibility of fluorosis, fluoride still provides an incredible benefit in preventing tooth decay. By understanding fluoride and keeping your intake within normal ranges you can maximize its benefit for healthier teeth and minimize the fluorosis risk.
If you would like more information on the role of fluoride in dental health, please contact us or schedule an appointment for a consultation. You can also learn more about this topic by reading the Dear Doctor magazine article "Fluoride & Fluoridation in Dentistry."
By Oxford Dental Associates
January 06, 2019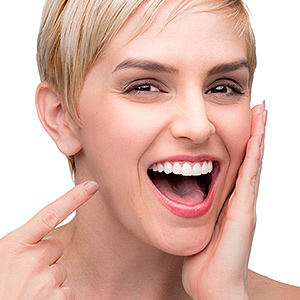 Those unattractive teeth you see in the mirror are what are standing between you and a truly beautiful smile. If only you could make them go away.
In a way, you can do just that—with dental veneers. For the past three decades dentists have been covering the imperfections of problem teeth with these thin layers of porcelain. What's more, they're usually less involved and expensive than other restorations.
Veneers work best on teeth with moderate flaws like chipping, heavy staining or wearing, or slight misalignments like crookedness or gaps. The dental porcelain used is a ceramic material that so closely mimics the color and translucence of natural teeth it often takes a trained eye to notice any difference.
The first step to getting veneers is to plan your new look with a full examination and a diagnostic mock-up, a temporary application of tooth-colored filling materials applied directly to the teeth. This gives you and your dentist a better visual idea of how veneers will look on your teeth, and to make any adjustments ahead of time. A dental lab will use these findings to create your custom veneers.
In the meantime we'll prepare your teeth to accommodate your veneers. Although they're usually only 0.3 to 0.7 millimeters thick, veneers can still appear bulky when placed straight on the teeth. To adjust for their width we usually must remove some of the teeth's surface enamel so the veneers look more natural. Because enamel can't be replaced, the removal permanently alters the teeth and will require some form of restoration from then on.
When the veneers are ready we'll attach them with special cement so they'll form an almost seamless bond with the teeth. You'll then be able to use them just as before—but with a little caution. Although quite durable, veneers can break under too much force, so avoid biting on hard objects like ice, hard candy or nuts. And be sure you practice good dental care on your veneered teeth with daily brushing and regular dental cleanings and checkups.
The end result, though, is well worth the upkeep. Porcelain veneers can rejuvenate your smile and provide you a new level of confidence for years to come.
If you would like more information on porcelain veneers, please contact us or schedule an appointment for a consultation. You can also learn more about this topic by reading the Dear Doctor magazine article "Porcelain Veneers: Your Smile—Better than Ever."