Posts for: March, 2015
By Oxford Dental Associates
March 24, 2015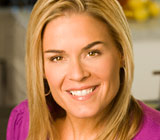 Cat Cora, philanthropist, author, chef, restaurateur and the first female chef on the Food Network's hit series Iron Chef America is a dynamo driven by a desire to change people's lives for the better. And she is no different when it comes to tackling her most challenging role: caring for the needs of her four active young sons. This includes monitoring the food they eat, their oral hygiene habits and protecting their teeth from injuries.
During an interview with Dear Doctor magazine, Cat describes a backyard accident in which one of her boys, Zoran, was accidentally knocked in the mouth by another child while jumping on the family's trampoline. While her son was not seriously injured, it did cause her to take proactive steps to avoid future injuries. She had her dentist make a custom-fitted mouthguard to protect his newly erupted adult teeth. He now wears the mouthguard while on the trampoline and when playing soccer.
If you and/or your children routinely participate in contact sports — boxing, football, hockey, lacrosse, soccer, water polo, rugby and basketball, for example — or other forms of vigorous physical activity, you too should consider getting a professionally made mouthguard. A properly fitted mouthguard can help prevent injuries to the jaws, lips and teeth. And unlike those cumbersome "boil and bite" mouthguards you can purchase at a drugstore, the ones we make will stay in place, making it easier for you to breathe and talk.
If you are still not convinced, consider these facts: According to the American Dental Association, an athlete is 60 times more likely to suffer harm to the teeth when not wearing a mouthguard. And the US Centers for Disease Control reports that sports-related dental injuries account for more than 600,000 visits to the emergency room each year. Furthermore, people who do not have a knocked out tooth properly reserved or replanted may face a lifetime cost of $10,000 to $20,000 per tooth, according to the National Youth Sports Foundation for Safety.
To learn more about mouthguards, continue reading the Dear Doctor magazine article "Mouthguards." Or if you are interested in obtaining a mouthguard for yourself and/or your child, contact us today to schedule an appointment. And to read the entire interview with Cat Cora, please see the article "Cat Cora."
By Oxford Dental Associates
March 09, 2015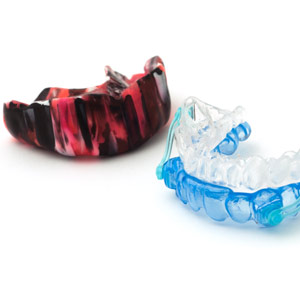 When he isn't among the ten players vying for position on the basketball court, Cole Aldrich of the New York Knicks sometimes lets his dangle behind one ear. Mason Plumlee, who plays for the Brooklyn Nets, slips his snugly inside one of his socks during off times. Other players can be seen at timeouts gnawing on them nervously, or tucking them into spandex waistbands. But when the whistle blows, they go into the mouth before the players get on the court.
We're talking about protective mouthguards, of course. According to a recent story in the New York Times, only a handful of basketball players wore them regularly a few years ago. Today, more and more are wearing them, both in practice and during games. What's the reason for the change?
Partly, it's the result of better design and improved construction; today's mouthguards are more comfortable and better-fitting than ever. Part of it comes from mounting evidence that they work: Research studies have consistently demonstrated the benefits of wearing a mouthguard — not only to protect the teeth, but also to reduce the risk of concussion. And partly, it stems from the growing acceptance that safety is an important aspect of all athletic activity.
If the pros are doing it — shouldn't you be too? While you may think that only contact sports (such as football) are risky, the fact is that "non-contact" sports like baseball and basketball account for the majority of dental injuries. In fact, the American Dental Association recommends you wear a mouthguard when you participate in activities like handball, soccer, surfing and weight lifting — as well as boxing, skydiving, martial arts and "extreme sports" — whatever that may mean to you.
What's the best kind of mouthguard? It's the one that you actually wear, of course! And the most comfortable and best-fitting mouthguard is the one that's custom-made for you by your dentist. Sure, you can pick up an off-the-shelf mouthguard at a big box store; but it can't offer you the same level of protection and comfort you'll get from a mouthguard that is made from a model of your own teeth. Custom-made mouthguards from your dentist are reasonably priced — and by preventing dental trauma, they can save an untold amount of hurt… both to your body and to your pocketbook.
So take a tip from the pros: Get a custom-made mouthguard, and wear it every time you play. But when you're done playing… how about putting it away in a case?
If you would like more information about custom-made athletic mouthguards, please contact us or schedule an appointment for a consultation. You can learn more by reading the Dear Doctor magazine articles "An Introduction to Sports Injuries & Dentistry" and "Athletic Mouthguards."