Posts for: August, 2013
By Oxford Dental Associates
August 21, 2013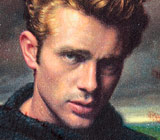 Imagine how different things would have been for movie star James Dean, had he not managed to replace the front teeth he lost as a youngster. According to one biography of the 1950s heartthrob, Dean's teeth were knocked out while he was swinging around on a homemade trapeze. Because his smile was restored, Dean was able to land the plumb movie roles that catapulted him to stardom.
This is perhaps the ultimate example of how a smile makeover can create new opportunities for a person. But opinion polls confirm that nearly 90% of adults feel an attractive smile is an important social and career asset. And, an almost equal percentage of adults feel that their smile could use some improvement.
Are you unhappy with your smile? Is a smile makeover something you've ever thought about? Dear Doctor magazine has come up with a great list of questions you can ask yourself to figure out if you would benefit from this life-changing experience:
Do you avoid smiling in photos?

Are you conscious about spaces and gaps in your teeth?

Are your teeth making you look older than you feel?

Have you held back a smile?

Do you feel that your teeth are stained or too yellow?

Do you hold your hand up in front of your mouth when speaking or laughing?

Do you notice areas of excessive tooth wear that make your smile look older?

Do you have little teeth and a gummy smile?

Are your teeth crooked, chipped or crowded?

Do you wish you had someone else's smile?
If you answered "yes" to any of these questions, please come in and see us. We have an amazing array of cosmetic procedures available to us — far more than what was available to James Dean in the 1950s. These options range from relatively inexpensive teeth whitening treatments to more permanent cosmetic solutions such as porcelain crowns and veneers. Together we can come up with a plan to give you the smile you've always dreamed about.
If you would like more information about what a smile makeover could mean for you, please contact us or schedule an appointment. You can learn more about smile makeovers by reading the Dear Doctor magazine article "Beautiful Smiles by Design." Dear Doctor also has more on "The Impact of a Smile Makeover."
By Oxford Dental Associates
August 06, 2013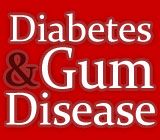 Diabetes and periodontal (gum) disease are two types of inflammatory conditions that have more in common than was once thought. There is strong evidence to show that each of these diseases is a risk factor for the development and growth of the other. Studies have also found that treating one condition successfully may have a positive impact on the treatment of the other.
From the Greek meaning "to pass through the urine," diabetes mellitus causes an abnormal rise in blood glucose level that can't be adequately controlled by insulin, the body's primary hormone for that task. Either the pancreas can't produce an adequate supply of insulin (as with Type 1 diabetes) or there is resistance to the hormone's effects (as with Type 2 and gestational/pregnancy diabetes). If you are a diabetic patient, you face many difficult issues with your health: your body develops an altered response to inflammation that may severely inhibit wound healing. You also may become more prone to chronic cardiovascular disease.
Periodontal (gum) disease describes a group of diseases caused by dental plaque, a whitish film that contains infection-causing bacteria. As infection rises within the gum tissues, the auto-immune system of the body responds to this threat and inflammation results. If the person is also a diabetic, this response may be impaired and may have a direct effect on how severe the periodontal disease progresses.
Periodontal disease can also affect your blood glucose level, if you are a diabetic. A number of studies have demonstrated that diabetic patients who have improved control of their periodontal disease through better oral hygiene and dental treatments have shown improvement in their blood sugar levels. There's even some evidence that effective periodontal treatment that reduces inflammation may improve the body's sensitivity to insulin. Likewise, bringing diabetes under control with supplemental insulin or positive lifestyle changes can help lessen the likelihood and severity of periodontal disease.
To sum it up, if you have been diagnosed with some form of diabetes, taking care of your teeth and gum tissues can have a positive impact on your diabetes. Likewise, making healthy changes in your lifestyle to bring your diabetes under control can reduce your risk for periodontal disease.
If you would like more information about periodontal disease and its effect along with diabetes, please contact us or schedule an appointment for a consultation. You can also learn more about this topic by reading the Dear Doctor magazine article "Diabetes and Periodontal Disease."