Posts for: April, 2013
By Oxford Dental Associates
April 20, 2013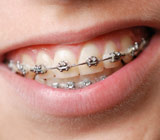 All parents want their child to have an attractive smile and good strong healthy teeth; but it may be difficult for parents to know if their young children's teeth are coming in the way they should. Parents may not know that it is also important that the upper and lower jaws need to be in proper alignment for a properly functioning bite.
As a child's permanent teeth come in, the teeth may be too crowded, or they may have spaces between them that are too large. They can have protruding teeth, extra or missing teeth, or problems with jaw growth. Sometimes children have malocclusions ("mal" – bad; "occlusion" – bite) that were caused by thumb sucking or other problems. If you wait to seek treatment until all of the child's permanent teeth have come in, and facial and jaw growth are nearly complete, correction of problems will be more difficult and the potential to encourage jaw growth in a positive direction may be lost.
When a little can go a long way
Whether a malocclusion is obvious or not it is important to have an orthodontic evaluation at an early age. Experts advise having an orthodontic evaluation some time before the age of 7. At 7, a child's permanent (adult) teeth have begun to come in but they still have some primary (baby) teeth left. If necessary, it's a good time to intercept and make a big difference for a little treatment.
Treatment that begins while a child's teeth are erupting or coming in, is called "interceptive orthodontics." It provides an opportunity for the best results in orthodontic treatment. It can also include working with the child's facial growth and jaw development to assure that the upper and lower jaws align together effectively. It can often be done with simple removable appliances rather than full braces.
Orthodontics ("ortho" – straight; "odont" – tooth) is a sub-specialty of dentistry that is devoted to the study and treatment of malocclusions. Your general or pediatric dentist may recommend that our child consult with an orthodontist. Orthodontists are dentists who specialize in the growth and development of the teeth and jaws, as well as directing proper growth by moving the teeth into correct position.
Come to see us early for an orthodontic evaluation, while it's still easy to make a big improvement in your child's future smile.
Contact us today to schedule an appointment or to discuss your questions about orthodontia in children. You can also learn more by reading the Dear Doctor magazine article "Early Orthodontic Evaluation." Or the article "The Magic of Orthodontics."
By Oxford Dental Associates
April 04, 2013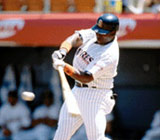 Chewing tobacco is a known cause of oral cancer, yet many a Major League Baseball player has been seen walking onto the field with a round tin visibly poking out of his back pocket. That was before this year. Recognizing the influence big-leaguers have on their young fans, MLB players agreed to a new contract that limits their use of chewing tobacco and their ability to carry it around their fans. The 2012 season is the first to be played under the new rules, which were championed by Baseball Commissioner Bud Selig.
One player who used smokeless tobacco heavily is Baseball Hall of Famer Tony Gwynn. The former Padres slugger earlier this year endured 14 hours of surgery to remove a cancerous growth from the inside of his right cheek and graft a nerve from his shoulder to replace a facial nerve damaged by the tumor. This was Gwynn's second cancer surgery in less than two years.
When it comes to oral cancer, the importance of early detection can't be stressed enough. Unfortunately, this form of cancer is not usually detected until a late stage so the overall survival rate is poor, with only 58% surviving five years after treatment. Yet when oral cancer is detected while a lesion is small, survival rate exceeds 80%. That's why an oral cancer screening is always part of your dental check-up or regular cleaning appointment at this office.
During this screening we will examine your face, neck, lips, mouth, tongue and the back of your throat for any suspicious lesions (sores or ulcers) or lumps. Of course, if you notice any unusual lesions, or color changes (white or red patches), anywhere in your mouth that do not heal within two-three weeks, please come in to see us as soon as possible. And if you need help kicking a tobacco habit, we can advise you on how to get it.
If you would like more information about oral cancer, please contact us or schedule an appointment for a consultation. You can also learn more by reading the Dear Doctor magazine article "Oral Cancer."