Oxford Dental Associates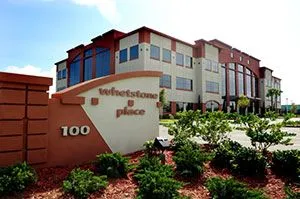 On behalf of the entire team at Oxford Dental Associates we would like to thank you for visiting our website. We enjoy meeting and helping new patients. It is our goal to provide a professional dental environment that incorporates the quality of care that you will come to expect in our state of the art practice.
We pride ourselves with providing our patients with Five Star Service. Our doctors and highly trained and qualified staff members provide the highest quality dental care in a clinical environment that is not only technologically advanced but also warm and inviting. The result is a beautiful, healthy smile that lasts a lifetime.
We believe in pampering our patients with attention to detail, with a consistently friendly, happy and professional demeanor. We have established a non-compromising attitude when it comes to treatment and patient care. All of our staff members are dedicated to these principles and as a team we strive to make each and every visit for our patients pleasant and informative in a warm and compassionate environment.
As a leading implant team in St. Augustine, we have the distinct advantage to provide a multidisciplinary approach for dental treatment with a dental surgeon and a restoring dentist under one roof. Our services include: general dentistry, dental surgical therapies (extractions, wisdom teeth, IV sedation, hospital cases), periodontal therapy, surgical and restorative implant procedures, sinus lifts, bone grafts, gum surgery for esthetic improvement, whitening, veneers as well as laser assisted general and surgical procedures.
Discover a new dental experience at Oxford Dental Associates. We look forward to the opportunity to address your dental needs and concerns.